As 2017 comes to an end, it's worth going over the biggest logo and brand redesigns of the year. That's not necessarily the "best" – but these are the ones that have created a stir in the design world, good or bad.
Whether you work in logo design or not, it's valuable to look closer whenever a big brand refreshes its identity. After all, a well-designed logo is the bread and butter in the marketing world. It's a reflection of your brand message, the visual connection your brand makes with your clients, what makes you stand out from the rest. So let's look through those branding trends that defined 2017 and figure out what the dos and don'ts are for the upcoming year.
Tinder
Tinder is a dating app that has become extremely popular over the past few years. Their branding was already quite solid, especially with their logo and the flame on the dot of the i, kind of representing the whole 'get the fire going' idea behind a dating app. The flame also works as an app icon, which is extremely important to remember with logo design; having a logo that fits within a 1cm square and still work.


This year they decided to refresh their logo. The new version is more rounded up and circular making it more app-icon friendly. They also added an orange-pink gradient which has divided people, and also is quite similar to the new instagram logo.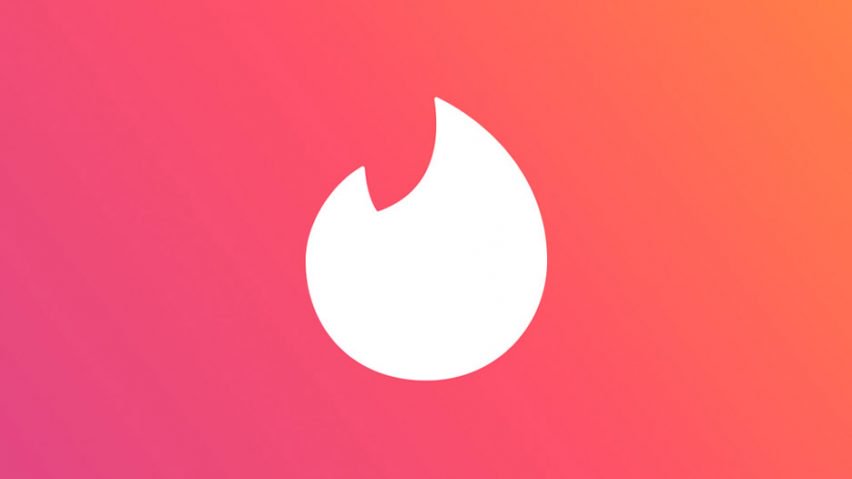 I personally believe it's a very successful colour choice that makes it stand out even more along with the simpler, more circular shape.
YouTube
YouTube needs no introductions. With the new logo, the rounded rectangle that encased the word tube has now been moved in front of the wordmark and changed to resemble a 'play' button.


That shape has been YouTube's trademark unofficially for quite a few years now and in consumer research the team found that there was little to no difference in terms of recognition between the original word logo and the play button so they decided to run with that. They also went with a slight colour change and made the colour an even brighter red. It is a really strong red that can be slightly 'intrusive'.


However, it is a colour that does stand out which is what a logo needs to accomplish at the end of the day.
Dropbox
Dropbox is a cloud file storage company that also released a rebrand in 2017 and got a massive reaction online. The company is all about keeping your files secure so the original design of their logo and brand in general was very clean, simple, mostly white and blue, in order to project that idea of safety and security.
With their redesign they completely ditched their previous style and went all in on the creative niche.


My thoughts are that they probably did some user research and realised that a big part of their clients are designers, who usually have large files that don't fit in a computer and need some sort of cloud storage solution. The problem is that the new colour palette is a bit all over the place and doesn't feel very cohesive. It almost feels experimental, like they tried to be hip and cool instead of focusing on their brand message which is supposed to evoke trust, safety and security.


The actual logo itself hasn't changed much besides the new colour variations, which makes things a bit more confusing as to how the logo is related to the new brand.
Huffpost
2017 saw the first overhaul in Huffington Post's logo in 12 years. The new logo moves away from the original signature green and towards a more fun, brighter minty green. The company also went with a bold-sans serif font which is a major departure from the original thin serif. 

The new design is bolder and evokes a 'tabloid' feel. I personally am a fan of the way it's designed primarily for digital and animation as they paid homage to the fact that they were the first digital-only news company. 
The way it animates to reveal news headlines, shows brand awareness and is overall smart logo design to fit the company's theme.
ebay
Ebay also recently refreshed their logo and branding since 2012, with a new single-colour wordmark.


I never really liked the over the top, colour circus that the old logo was and I like how they went with a cleaner, more mature look. However, I can't help but think it is a bit uninspired and not memorable enough. Especially talking about an e-commerce company that needs to inspire people to go on their website and buy stuff, it just doesn't convince me. They also increased the leading between each letter a little bit, and while I do think that it functions better, the fact that it's literally just a fraction of space between them makes it look like a mistake. I would increase it by a couple of pixels which would make all the difference. So far, they have only incorporated the new brand colours on the website sliders, ad posters, etc. The logo still hasn't been updated so it remains to be seen if they actually go with the revamped version.
Overall many companies have gone for a clean, simplistic and minimalistic approach with their logos. Cleaner logos that make things more geometrically sound are very in at the moment. We've seen logos with brighter colours that pop out, logos that get rid of shadows, but add a few gradients with very bold colours to help them stand out from the rest. The future certainly looks bright. And bold. And shadowless.