We've all been there, high-fiving each other in the office when we've launched a new piece of awesome content.
But sometimes, you spend the following hours glued to the screen, manically pressing refresh and becoming increasingly depressed as you see the only 'likes' on the social share counter are the ones from your mum, your mate down the pub and your boss.
In this post, I share my 10 tips for making your content marketing strategy more successful.
1) Be a crowd-pleaser, know your audience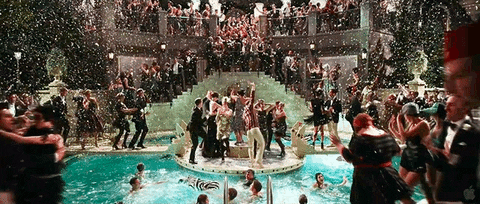 Before you have daydreams of hoping your content will be more viral than Gangnam Style, you need to have a clear target audience in mind.
Who is your (or clients) typical customer? What's their demographic? (Brainstorm it! Use Google Analytics!), What are their interests? (Run a survey!) What sites do they visit? (Use Hitwise!). Optionally, ask what size their forehead is and if they like Zombies.
2) Decide content types and themes
In my opinion, there is four different types of content that will bring in those pearly-white links, shares or sales. Content that converts, informs, entertains or creates emotion (go on, make them cry like a big girl).
I like to draw up a list of different content themes for my client (e.g. Money Saving, Food, Travel, Gossip) based on what data shows the target audience is interested in. I'll then break it into the different content types. Good examples would be making Buzzfeed-style lists to entertain, Mashable-style roundups to inform and creating product tutorials and guides to help convert.
3) Don't just focus on your products & services.
Cut out the sales pitch, you don't need it. It's fine to make content based around what you do as business, but try to tap into what your customers really need e.g. FAQs, Reviews, Help & Advice and do it outside of your blog. Unless you can think of a million ways to make articles about toilets, removals and sheds go viral – don't bother (maybe Sheds that look like Celebrities?).
4) Hire the A-Team
Recruit people who are already super-geeky and passionate about your clients industry to create your content. Otherwise you'll fall into the usual trap of making bland, generic, frankly rubbish content
I use freelancer sites like People Per Hour to find writers and put up a detailed brief that gives an insight to the client, the audience and the type of content we want to produce. Each applicant then has to respond with 2-3 headlines and short-sentences that are essentially content ideas. Once I've drawn up a shortlist, I'll work with my client to choose which slightly nuts but lovable writer we want to bring to the table.
5) Make a schedule
Pretend you're a likeable version of Rupert Murdoch, publish your content like a TV channel would. Brand up each type of content as it's own series and let your visitors known they can find it at the same time/day every week/month. This is a great little hack to encourage returning visits and to build a rabid community.
6) Formatting, Formatting, Formatting
We're all a bit naturally lazy when it comes to consuming content, it's the TL;DC syndrome (too long, don't care). Before you're read this, you probably skim-read the entire page before diving in. Thanks for sticking around – we're still mates, just barely.
Break up written content into simple sub-headings and digestible paragraph breaks to keep a users attention. Visualise your main points using pictures, mini-infographics and lots of eye-catching, text-formatting (but don't be annoying).
7) Give people a reason to link/share your content.
The recipe of a great piece of content always contains 100g of excuses for people to link and share it. Here are my favourite tricks of the trade:
Ego-Bait: Ask experts/influencers for their opinion on the topic you're writing about. Mention them in the piece and ask them to share it.
Collate: Create guides that collate the best of everything across the web on a particular subject in one place. Outreach it to publishers to get attribution/source links.
News-Jacking: Take a trending topic that your audience is talking about and give your opinion on it in a unique way.
Seasonal-Events: Put the thinking cap on and think about what you could create that relates to seasonal events such as Valentines Day, Easter, Summer or Christmas that will stand-out from the crowd (and still be useful after the event!). No easter egg hunts or advent calendars please.
8) Get the SEO basics right
Dust off those SEO cobwebs, and don't forget to write a short, snappy Page Title & META Description for your content. Use these as your shop-window to pitch to potential visitors why they should click on your post over someone else's (use this tool). Don't forget about rel=author
Use Open-Graph tags to pre-populate Facebook Share & Twitter Cards so you can apply the same exact rules.
9) Have an outreach battle-plan for creative content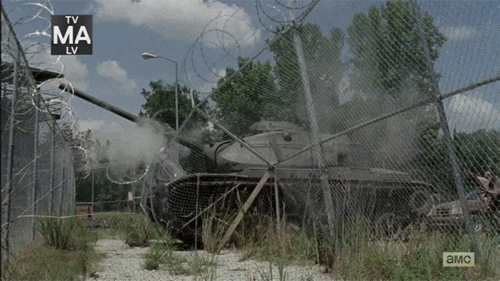 You can lead a piece of creative content to water, but you can't make it drink coverage, links and shares on it's own.
Just like written content, know from the outset why on earth would someone link or share it. What do they get out of it? Is it entertaining, informative – strike an emotion or are you just pushing sales crap? Pre-outreach it to key influencers to get their thoughts and buy-in before going ahead.
Here's my battle-plan for making outreach content successful:
Make a 'wish-list' of websites and publishers you'd love to get featured. Stalk the editors on Twitter, know what they like and don't like – hit them only when the content you have is appropriate, don't spam them.
Alternatively, use advanced search queries to speak to websites that have covered similar content, this will really improve your link conversion rate.
Find your editors using a media database such as Cision, Gorkana or Followerwonk
Don't pitch people with a crappy template, make it personal, refer to their similar work and be passionate about the reasons why their audience would love your content. Read how this guy got a link from Lifehacker.
Advertise your content directly at the eyeballs of your audience. Try nRelate, Taboola and Outbrain and experiment with Facebook Sponsored Stories and Twitter for Business to help you earn 'pearly-white' links. Some start 1p, others around £500 a campaign.
Social Bookmarking still has it's place when targeted, submit it to a Reddit sub-section, StumbleUpon, and even forums you have an active presence on.
10) Re-Target Your Visitors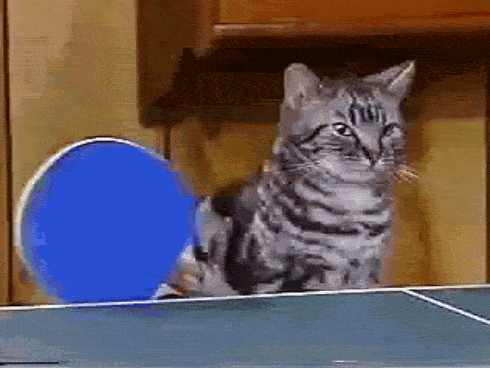 Lastly, once a visitor has left your site – re-market them as they move across the web. Create banners that encourage visitors to view similar content they'd like or a promotional advert for your products and services.
Who would of thought you could make money off pictures of animated cats?
Or whatever your content of choice.
Like this? Follow us on @kaizen_search