Conferences & Events
Kaizen Hosts Finance Roundtable for Industry-Leading Brands
On 7th February 2019, Kaizen hosted a breakfast roundtable for Heads of SEO, Marketing and Content in the finance sector at the members-only Century Club in Soho.
Chaired by Nathan Levi, CMO at credit comparison service TotallyMoney.com, guests around the table represented industry-leading brands such as Confused.com, CompareTheMarket.com and Starling Bank.
Discussion began with the challenges facing content creation within the finance sector. The most commonly-raised themes were the struggle to create new and 'original' content in an oversaturated market, striking the right balance between useful content for the consumer (such as 'how-to' guides) and content that journalists would publish, and the difficulty on measuring ROI, with factors such as cost-per-link and video conversions coming into conversation.
One of the key solutions that guests found – and that Kaizen prides itself on – is that data-led content helped to create new content, with a story hook that the media could use. One guest from CompareTheMarket recommended in particular creating content on one general topic, but with several different angles that the media could take. Kaizen created such as a piece of finance content for TotallyMoney on 'The Most Affordable Commuter Towns' for working in London. Not only does this have a financial angle, it can also be sent to regional press as a comparison piece between different towns, and by including life satisfaction as a factor as well, it can also be sent to lifestyle press (and indeed picked up links from Marie Claire and Metro).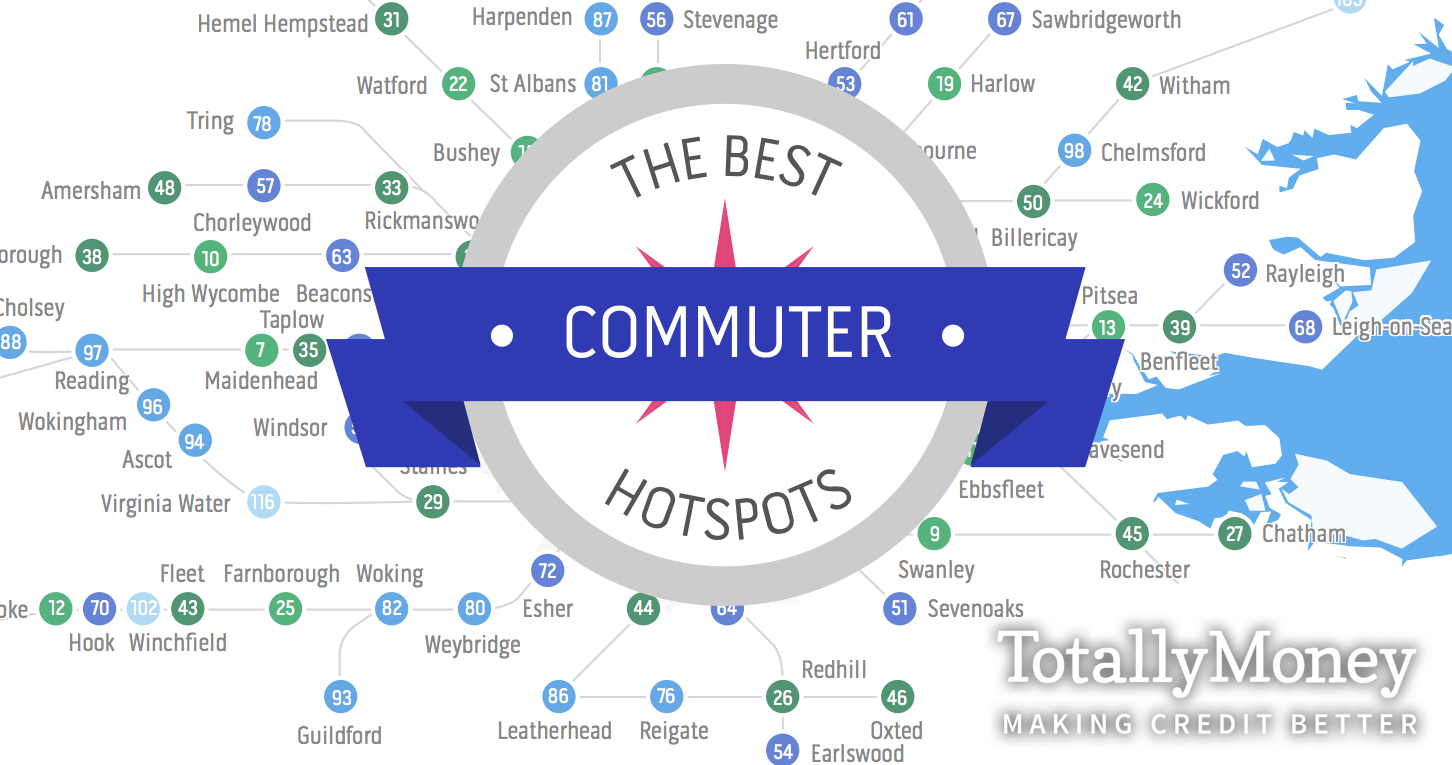 View Interactive Version (via Totally Money).
Another topic of discussion was social media in the finance sector. Many of the guests had various opinions – as some of the brands were B2C, the customer service element of social media played a huge role, but some of the FinTech brands found social media to be more useful and relevant in their content marketing efforts.
Kaizen's own research analysing 2300+ pieces of finance content found that there was no correlation between the number of referring domains and the social shares of a content campaign, suggesting that you should either aim for one or the other as a KPI. As a general rule, B2B content seemed to work better with a referring domains KPI, and B2C content with a social shares KPI.
Overall, it was a thoroughly enjoyable and insightful discussion, with some great takeaways for the future of content marketing in the finance sector!
To hear more about Kaizen's events calendar, get in touch with events@kaizen.co.uk.